PENTTI ASIKAINEN APPOINTED AS A NEW CHAIRMAN OF THE BOARD
Pekka Vartiainen, Chairman of Tamtron's Board of Directors, resigned from Tamtron's Board of Directors as agreed in June, when the period he had committed to came to an end. In the future, Pentti Asikainen will serve as Chairman of the Board of Tamtron.
– Pekka's industry expertise and systematic approach to board work have contributed to Tamtron's growth and development in recent years, says Mikko Keskinen, President and CEO of Tamtron, and adds:
– We would like to warmly thank Pekka for the years we have been able to work with him. It is good for us to continue from here.
THE NEW BOARD WILL ADD SAAS AND DIGITAL EXPERTISE
– Pekka's transfer to other positions has helped to recruit new board members, Mikko Keskinen says.
– As an ever-increasing part of our business will be linked around smart weighing solutions and thus digital and SaaS services in the future, we decided to get additional expertise in these areas to our board of directors. It is a pleasure to get Mikko Leinonen and Hannu Kytölä to strengthen our board, he continues.
Mikko Leinonen is a growth leader, with the passion to grow or help companies to grow their business. He currently is heading the unit at KONE Oyj that is responsible for the digital solutions for marketing, sales and customer interface. Previously Mikko was heading several different businesses at Tieto in Finland, Germany and Sweden, with the heavy focus on growing the businesses with Tieto's multi-national customers. Mikko's background is especially strong in digital services and development, and also in organic and inorganic growth enablement and he will focus on Tamtron's Board of Directors especially on how to successfully bring digital services to international markets.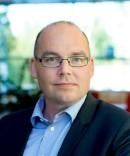 Hannu Kytölä is an entrepreneur and investor. He has also held general managerial positions, both in Finland and abroad, within Nokia and Reuters. He established his first startup, Fiare, in 2000, and the company has since grown into one of the leading providers of software for classified advertising companies. Hannu also co-founded Nettiauto.com, the largest used car classified site in Finland, sold to one of the largest media companies in Finland, Otavamedia. Hannu's background is especially strong in SaaS, Fintech and marketplaces having worked, founded and exited several companies. Hannu will support the development of Tamtron's SaaS business on the Board.