Advanced and durable weighing, wheel impact detection and information management solutions for railways.
Tamtron is a leading provider of advanced weighing solutions. For railways, Tamtron offers both dynamic and stationary weighing solutions for carriages, stationary weighing solutions for trains, as well as wheel impact load measurement solutions. You can also weigh individual wheels, axles, and bogies with our scales. Our quality is proven by ISO 9001:2015 quality certificate. Our scales are legal-for-trade type approved and our solutions for weighing data management can be utilised to support all company's primary process.
Tamtron Railway Solutions
Meet us at InnoTrans 2022 in Berlin and discuss what weighing solution fits your needs
The thirteenth InnoTrans will take place from 20 to 23 September 2022 at Messe Berlin. InnoTrans is the leading international trade fair for transport technology and takes places every two years in Berlin. Sub-divided into the five trade fair segments Railway Technology, Railway Infrastructure, Public Transport, Interiors and Tunnel Construction, InnoTrans occupies all 42 halls available at Berlin Exhibition Grounds. The InnoTrans Convention, the event's top-level supporting programme, complements the trade fair and will be streamed live.
Meet us at InnoTrans to discuss more about our Railway offering. You can find us from hall 22 place 470.

Already looking for a solution – book a meeting with us during the InnoTrans Expo.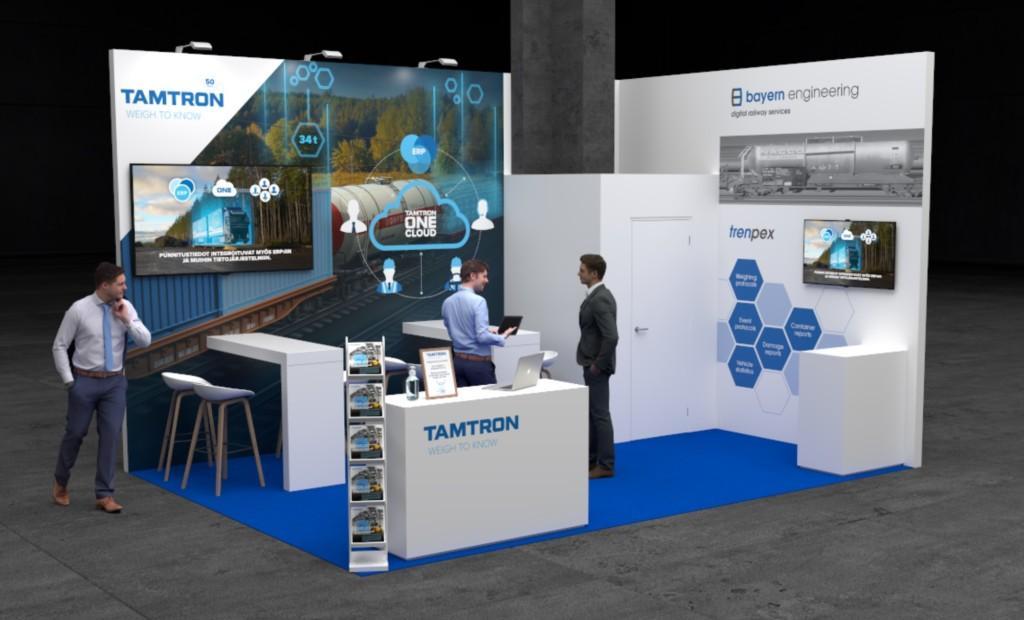 Scalex WILD helped The Finnish Transport Agency to detect the defects and improve the safety
High speeds, heavy loads and challenging weather conditions are hard on the wheels of railway equipment. For example, they may develop flat spots due to locked brakes, which makes the wheel wear out of roundness and causes damage to rolling stock and the rails. Material defects or steel fatigue may also cause pieces of the wheel to come loose.
"A flat spot on a wheel's running surface hits the rail on each revolution and the wheel bearings are also subjected to an equivalent force. When this continues long enough, the bearings start to break and finally jam. In the end, the axle may break and derail the train," explains Seppo Mäkitupa, Head of the railway unit at the Finnish Transport Agency.
Tamtron's weighing solutions for railways
Tamtron Scalex WILD - wheel impact load detector and weighing system
Tamtron Trapper - railway weighing system
Tamtron Scalex RDW - customer specific weighing solution for railways
Tamtron Silverpoint+ - control weighing system