Data
Data is a company's most valuable currency – it's the basis for billing, a way to make your business more efficient, and also a way to meet regulatory requirements and growing environmental demands. For decades, weighing and measuring has been one of the easiest ways to capture data. For Tamtron, the field has meant satisfying a wide range of customer needs, rigorous development work and bringing new innovations to the industry as a whole.
Pentti Asikainen, Chairman of the Board, has been involved with Tamtron since the 1980s, serving as Business Manager, CEO, and now as a future-oriented leader of the Board. Asikainen knows Tamtron like the back of his hand, so who better to visit the first article of the year and kick off Tamtron's 50th anniversary year. In the article, he opens up on how the weighing industry and Tamtron have changed over the decades, and what the near future looks like.
THE BEGINNING – A STORY OF INSIGHT, DARING AND INNOVATION
Tamtron was founded in 1972 at a time when electronics had just entered the industry in force, with its applications and instrumentation. Pekka and Tytti Kysk, a couple from Tampere, realised the advantages of electronic scales and, without knowing much more about weighing, founded a weighing company called Tamtron.
Previously, the scales had been largely mechanical scales. Pekka and Tytti had some very good product ideas from the start and decided to focus first on industrial crane and forklift scales. Tamtron's products were state-of-the-art, innovations of their time on the market.
Tamtron has always been driven by the idea of delivering real customer value – saving time and effort and making the customer's everyday life easier. Even Tamtron's first scales followed the same philosophy as today: when you move and move around, you weigh and record the weight. All Tamtron mobile equipment scales, such as, wheel loader and timber crane scales are based on this. The train side has always been a strong point for us too, and there we have an accurate, agile and dynamic weighing solution for train movement.
In truck scales, we have also been at the forefront of the industry, with the first solutions that emphasised the self-driving capabilities of the truck driver and a reduced operator role being implemented more than 20 years ago. Now, weighing is done using mobile devices and data is transferred in real time to the cloud, making it instantly available to all parties involved. I dare say that our new One Scalex truck scale with cloud computing is the fastest scale in the world.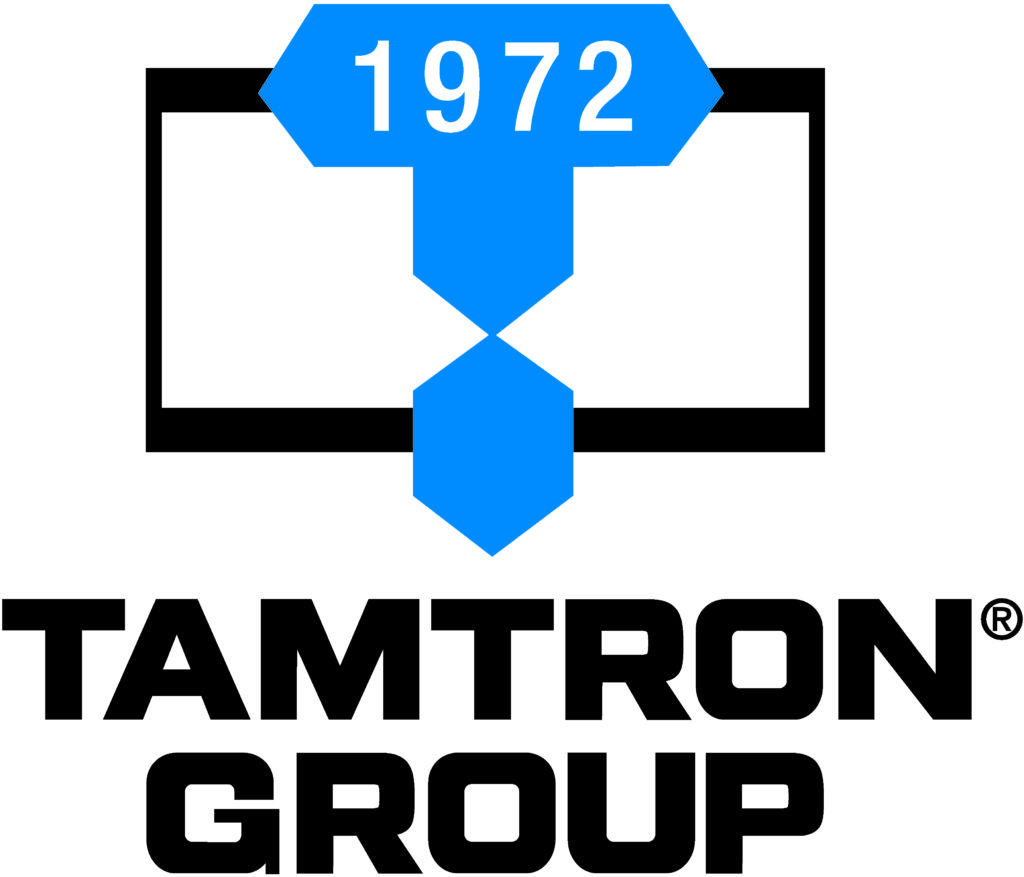 DATA – WEIGHING INFORMATION IS AT THE HEART OF EVERYTHING
Weighing information has been our number one priority from the very beginning. We have strived to produce real-time data efficiently, eliminate unnecessary errors in weighing events, and perform in-motion weighing as quickly as possible.
In terms of data utilisation and wireless data transfer, we have lived ahead of our time, building on our strengths. For example, back in the 1990s, our customer Tampereen Autokuljetus Oy transferred its orders wirelessly over the GSM network. Digital scales have enabled us to transmit data wirelessly and to remotely access all the Tamtron scales in the world. And in fact, Tampereen Autokuljetus is a good example of the tens of thousands of customers who have relied on us for decades.
Cloud services were launched back in 2004. At that time, we called them internet services. Now cloud services are at the heart of everything we do. In 2018, we made the decision that Tamtron will not implement any new weighing system that is not connected to the cloud. We have received a lot of praise for our approach, where Tamtron's cloud acts as a proxy. Larger companies have their own ERP where the data runs. From there, the data should also flow to external partners, such as transport companies. However, providing direct access to companies' own systems is not always the most optimal solution, for example because of the high workload or data security. Tamtron provides a cloud to allow partners to access the necessary information. This model is beneficial for all parties involved.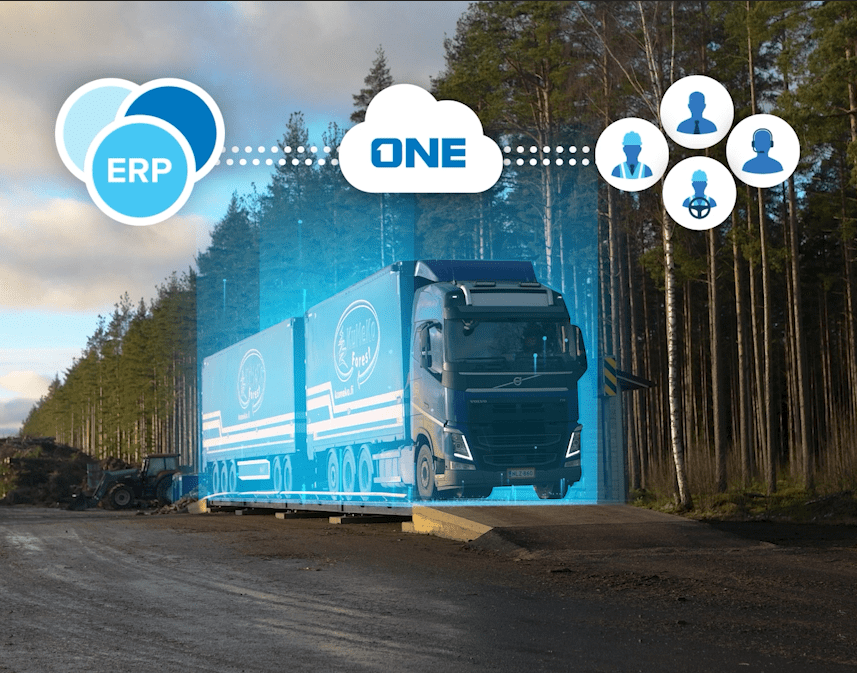 DEVELOPMENT – LOOKING AHEAD WITH AGILITY
At Tamtron, things and decisions are made in a dynamic and agile way. This is possible because we have a common understanding in the company of our activities and opportunities and the direction in which we are heading with our customers.
The weighing industry is very fragmented: there are separate component and instrument suppliers, software-only suppliers and a very narrow sector of scale suppliers. So we wanted to enable simpler and easier one-stop-shopping for our customers, i.e. a wide range of different solutions that serve their weighing needs across a wide range of industries and deliver data directly to the cloud.
We have developed the platforms and honed the processes so that we can act quickly to adapt. And when new customer needs arise in the market, we're already one step ahead. We have our own clean room in our modern production facility, where we produce sensors that fit directly into our customers' machines. Tamtron's in-house sensor production and development allows us to bring the right weighing module for different manufacturers' machines. This allows flexible production for OEMs and even retrofittability for deliveries. For example, if the application of the machine changes and a weighing solution is needed later, we can easily implement customized solutions.
INNOVATOR – LEGISLATION DRIVES, INNOVATION INFORMS OPPORTUNITIES
Weighing has its own specific legislation, which sets a framework for action. Every type of scale must have type approval, that is the starting point. In addition, each individual scale must be approved and verified when it is put into service, and after 1–3 years, it must be checked that it is functioning and still giving accurate readings.
Official regulations came into force for weighing rolling stock in the 1990s. At that time, the technology was adequate and customers also understood that scales installed on non-road vehicles were suitable for commercial use. Tamtron has contributed to bringing new innovations to the market over the decades, and this has also made the authorities aware of the potential of weighing instruments. Today, the customer no longer doubts that weighing can be carried out dynamically in motion directly on the loading machine, because the authorities also set the standards. Sometimes the regulations become stricter, and this also puts pressure on development work.
INTERNATIONALIZATION – A DOMESTIC COMPANY IN ALL COUNTRIES OF OPERATION
Tamtron has experienced tremendous growth, both inorganically and organically. We have made fifteen business acquisitions in our history, and bought more distribution channels and businesses. One example is the timber scales we bought in Sweden. From this strong base, Tamtron's expertise and offerings have been developed further.
Our operations are global, we have subsidiaries in several countries, because we want to be close to our customers and serve them locally. Over the decades, many things have contributed to our development and international expansion: products have become more sophisticated, customer needs have expanded and local operations have provided support.
Tamtron's country mix is currently very good. We are a domestic company in every country where we operate. In addition, especially in Sweden, Norway and Finland, we have a lot of knowledge and understanding of software development for cloud solutions and wireless data transfer due to our history. Our innovative customers are willing to experiment, and we are able to take the fruits of this to the wider market.
For larger companies, we want to be a partner first and foremost. We have a large enough footprint, a good reputation both as an operator and in terms of product quality, and our technology allows us to operate more and more remotely to monitor our scales around the world. We now have operations in around 50 countries through our own subsidiaries and partners. In the future, we will be able to serve our customers even more widely.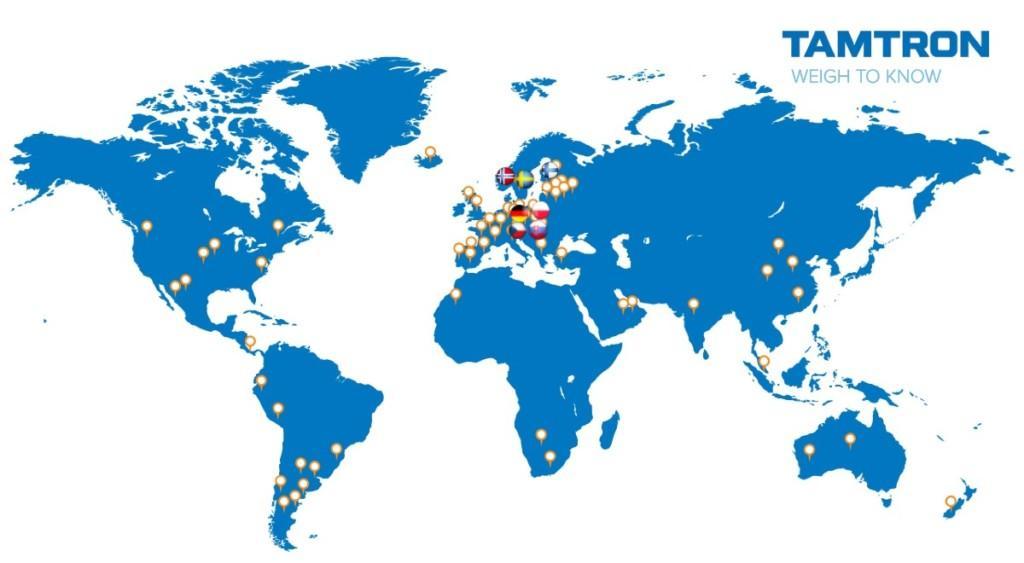 PEOPLE – PEOPLE AND SKILLS ARE HIGHLY VALUED
Tamtron is highly praised for its customer service and proactive approach, and we have a highly motivated staff. In total, there are almost 200 Tamtron employees. The know-how is there, and everyone takes responsibility for their own work. No one says: "hey, this is none of my business". And we're not afraid to make mistakes, we learn from them.
We have always valued knowledge and learning. Tamtron strongly supports the training of staff alongside their work and the growth of their expertise and skills. At the same time, the Expert and the Assembler are equally valued. Tamtron also employs people from different generations. I think that today is one of the most important indications of our company and its values.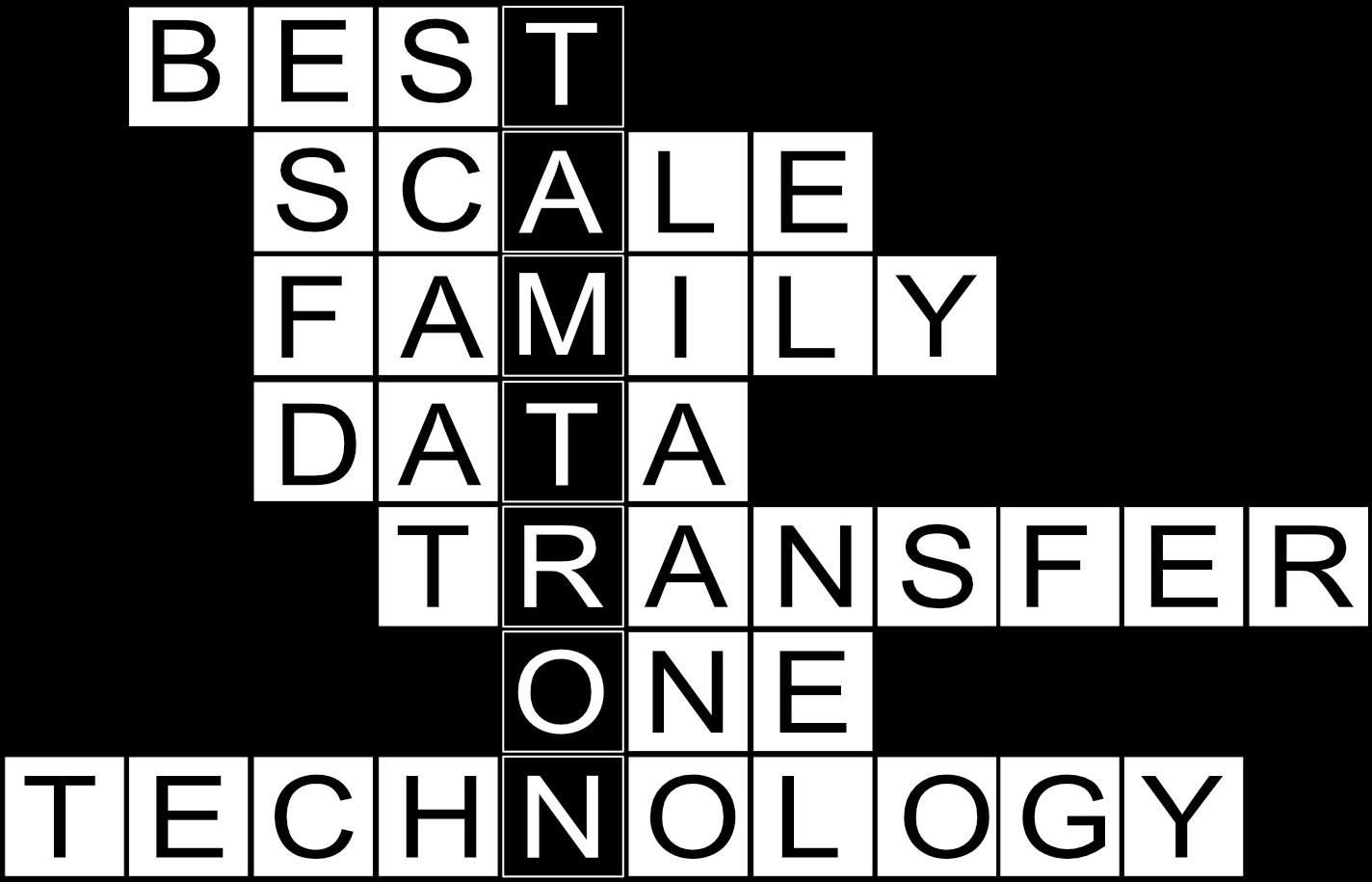 THE FUTURE – STAYING IN BUSINESS FOR THE FUTURE
The near future for the weighing industry looks very interesting. If the last few years have been a time of rapid change, the coming years show no signs of slowing down. I believe that the keys to Tamtron's future success will continue to lie in agile decision making and in the fact that we keep moving and stay ahead of the times. We understand what is happening in the customer base, what customers' needs will be in the future and, at the same time, our own resources and technology.
Data will continue to grow in importance. But you can't have data without getting it from somewhere. In the future, it is possible that we will have our own or customer-owned, world-class equipment, manufactured by Tamtron, which we will supply, i.e. finance, install, maintain and provide scheduled maintenance, and the customer will only buy data from us.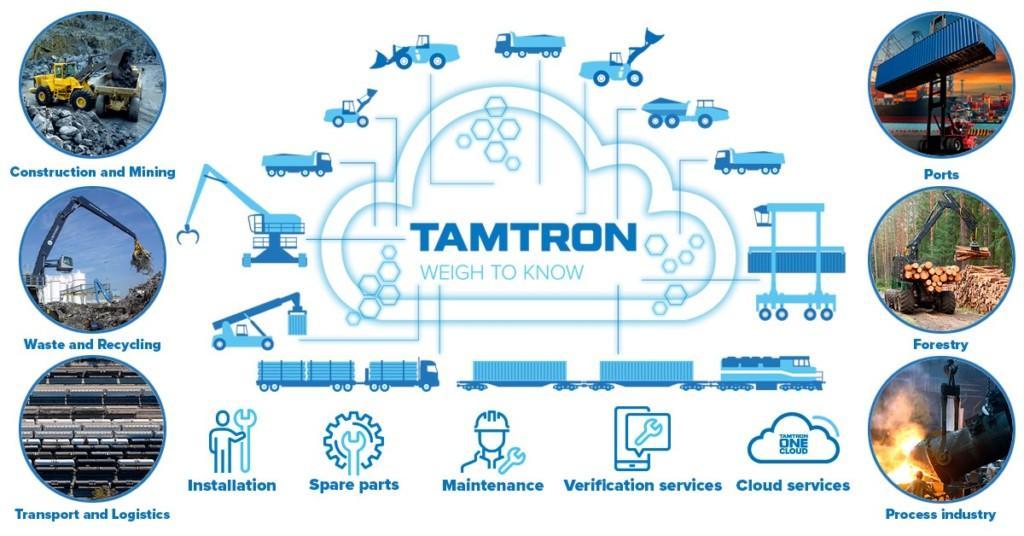 We will continue to improve the efficiency of our operations and further develop our data processing. There is a lot of interference data in the rolling stock, which we measure and compensate for. For example, an intelligent sensor on a timber crane. In addition to measuring weighing information, the sensor has five other sensors that measure and compensate for disturbances. The sensor has Bluetooth wireless data transmission, which in turn eliminates the cumbersome cabling between the sensor and the instrument.
In a few years, we will have weighing instruments and solutions that can be used in remote or completely unattended autonomous systems. We are already exploring different options, such as the potential of 5G and image recognition for this.
One interesting direction for the near future is the enrichment of weighing data. Data will be much richer in the future, as new requirements and needs are constantly being created by customers, customers' customers and authorities in the market. In the future, weighing data may be linked to information such as the origin of the material weighed, who handled it, how long it was transported and where it was transported to. There is considerable potential, for example in the hazardous waste supply chain.
Tamtron has been a successful company for 50 years, and we have our customers and our staff to thank for that.  A lot has been learned over the decades, and there is still a lot to learn. We will continue to work with a sense of humility and continue on our path of growth. Tamtron will continue to be guided by a sensible, measured and always forward-looking approach.