In addition to Tamtron's own country units, the dealers who sell its products outside the company also play a significant role in Tamtron's international operations. Markus Ritala, Executive Vice President of Tamtron's On-Board Weighing business unit, says that the company currently has a network of around 50 active dealers.
Ritala has more than 15 years of experience in international B2B roles. The last six years at Tamtron have included sales and marketing as well as leading on-board product management. Ritala explains more about Tamtron's international operations:
"When breaking down on-board sales, we first have our country units with their domestic markets, where Tamtron as a company directly serves the end customers. The second entity consists of the OEM organizations, such as John Deere, Kalmar, Liebherr and Palfinger Epsilon. The third entity is our international distribution network."
Partners in the distribution network play important role
Ritala says that dealers are of particular value to Tamtron in countries where the company does not have units of its own. Both inorganic and organic growth play an important role in Tamtron's growth strategy, with the dealer network playing an essential role in the latter.
"At Tamtron Oy, we have achieved a growth of around 30% in the on-board solutions segment in just a couple of years, and the dealer network has played an important role in it. In the export business, it is essential to understand the local market's needs and listen very carefully to what the dealers have to say. They know the local culture, policies, and customers. Even within Europe, there can be big differences. You don't know everything from a Finnish office."
"We have long-standing partners with whom we have worked for decades – some for up to 30 years – and have become very close. In fact, we often like to refer to our dealers as partners."
Ritala says that sometimes, over time, a smooth collaboration leads to the dealers becoming part of Tamtron.
"The safest way to enter a new market is to start with a dealer so that you get to know the market. However, our strategy is to make 1-2 acquisitions a year, often involving an existing partner."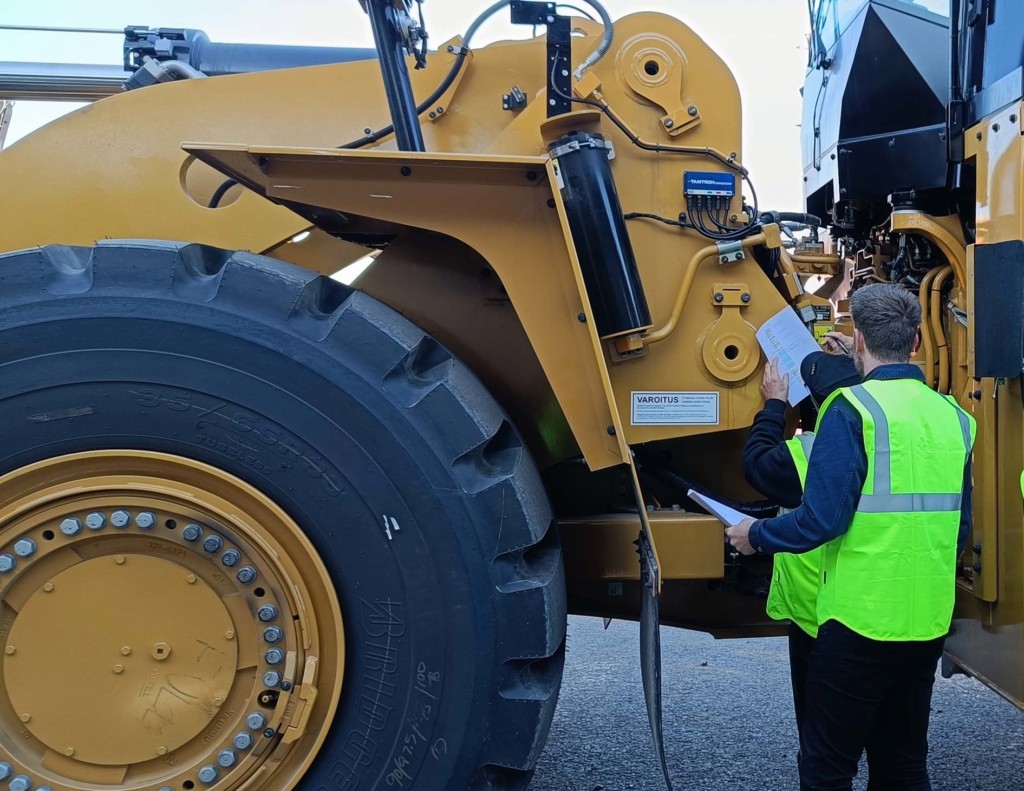 Ritala cites language as one of the challenges in an extensive international network. Tamtron's organization only speaks some of the languages of Europe. On the other hand, dealers' essential requirement to communicate in English makes it possible to work together almost anywhere. Tamtron is active all over the world and has dealers on every continent.
"We have a very good partner in Chile, for example, and this year we are also focusing on North America. We were recently in Las Vegas at the CONEXPO-CON/AGG event. We have already done some business in the US market, but we certainly want to increase that. We also just had two new dealers in training – one from Romania and one from Dubai in the UAE. Both are great companies for a long-term partnership."
Ritala says that while Tamtron does not exclude more distant players from its dealer network internationally, the company's focus is on Europe.
"One of our focus areas this year is France. It's a big market where our business has been quite limited so far. Already last year we made big investments in the UK market and especially in the plant engineering sector. In Scotland, we have had a long-standing partner in the forestry sector. One of our mainstays is the earth moving industry, and the UK is a big market where we see potential. Last year we exhibited at Hillhead, and this year we attended Plantworx."
Ritala says that the dealers' size is important in making Tamtron interesting for them. Usually, the company's dealers consist of a few people, or at most a few dozen, interested in selling Tamtron's products. However, they cannot only be sales agents but also need technical expertise and aftersales skills. Verification and calibration place their demands on commercial weighing.
"Dealers are often either weighing companies already involved in industrial weighing, or they serve a specific segment, such as the forest industry or earth moving. For example, they often sell accessories such as fire extinguishing or lubrication systems, in which case weighing solutions can be a good addition. The advantage is that they get more choice, especially for their existing customers."
Ritala says that potential dealers can find Tamtron via social media, professional publications, Google, the company's website or at an event, for example. However, Tamtron works actively, systematically and persistently to find suitable dealers. Whatever the starting point of a potential partnership may be, the challenges do not end there.
"During initial excitement, it is important to get the first deal and the first reference as soon as possible so the dealer can see that it makes sense. Sometimes it has happened that even though nothing is wrong with the people, the business hasn't taken off."
Ritala stresses that the most critical thing to do with a new player after the start-up is to be proactive and supportive. This has to be done well to make the dealers' jobs as easy as possible and to make them want to continue selling the solutions. Tamtron trains and supports its dealers both commercially and technically. Today, digitalization is a key area of focus.
"We have an extranet for dealers, Knowledge Hub, where up-to-date information is always available. Remote Service, on the other hand, also supports our dealers and their end customers, allowing, for example, automatic software updates of scales to be carried out remotely from Finland. Digitalization has come a long way, and nowadays, you don't necessarily have to hop on a plane with a USB stick," Ritala laughs.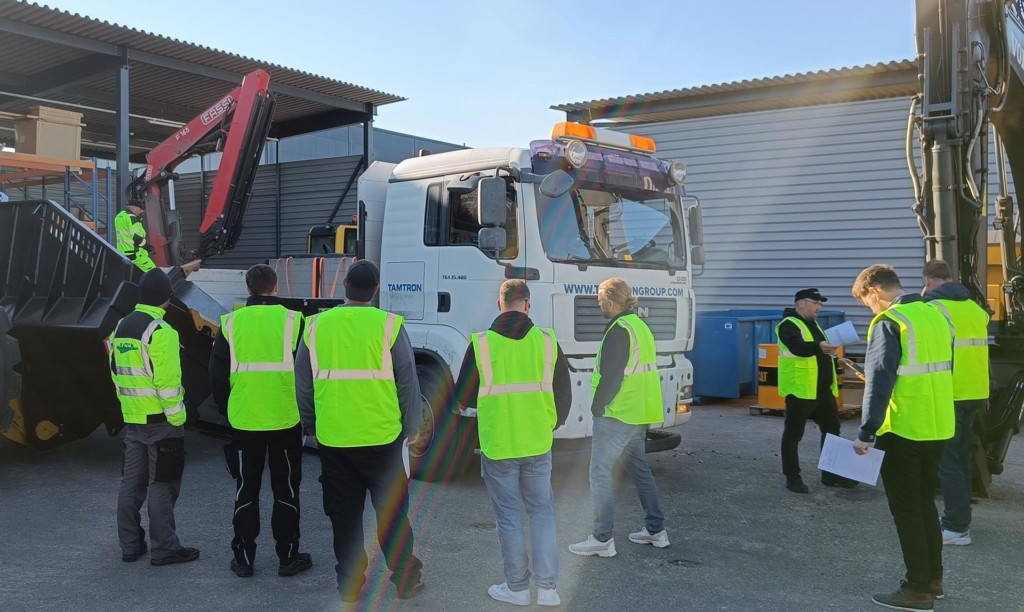 We have an extranet for dealers, Knowledge Hub, where up-to-date information is always available. Remote Service, on the other hand, also supports our dealers and their end customers, allowing, for example, automatic software updates of scales to be carried out remotely from Finland.
Sphere24 expands Tamtron's network in UK
Good support is something emphasized by Sphere24 as well, Tamtron's partner in the UK and Ireland for approximately ten months now.
"We get great support from Tamtron and can then take that support directly to our customers. It sounds wrong to say, but we get such good support from Tamtron, it makes some of the other OEMs we work with look bad", Chris Trent from Sphere24 chuckles.
Sphere24 specializes in quality Off-Highway Plant Solutions. Trent explains that as a part of their operations, the company has been selling weighing for a long time. Sphere24 used to have its own weighing system but has relied on other solutions since then. However, these solutions had lately started to feel dated.
"I was looking for another weighing solution and came across Tamtron months before we made connections. Eventually, we got in touch with Markus, and things evolved from that.", Trent states.
"Tamtron, in turn, saw the UK as a bit of an untapped market and was looking for a new dealer to help out with that. With such technical products, the customers need a strong element of local support and not only installation. We have a large support network of engineers who can fly the Tamtron flag. Markus liked our authenticity since we are a genuine company with a long experience and a good reputation in the UK and thought we were a good fit."

Openness, trust and quality are the keys to fruitful dealer-principal cooperation
Trent says Sphere24 is a small company working with self-employed installers and relying on many other operators, such as OEMs. This calls for a certain smoothness and reliability in relationships.
"Even though it's cliché, people buy from people and like to work with people. If you don't get along, it makes everything else difficult. You often get enough pressure from the market. You don't need more from an OEM in the background. From Tamtron, we get none of that. Also, sometimes in business, you get a lot of talk but not much to show. I can't deal with that and want to be open and honest with people. Markus and Tamtron have similar mindsets and couldn't be more open."
"With many people, building a relationship is breaking through that barrier to gain trust and understanding. Because we were very open and honest from the beginning, we built trust quite quickly – after a couple of calls even", Trent states.
Trent admits Sphere24 was also very keen on Tamtron's solutions. So much so that the company was willing to offload competitive products and accept Tamtron as the principal of their weighing business.
"To be honest, we haven't looked back. The products are very well designed with good connectivity, and our customers are really liking them. Also, we work with a number of companies, and Tamtron is probably the easiest of them all. If they say they are going to do something, they'll also keep their word. I suspect it might, in part, have to do with their size. Smaller companies sometimes struggle with their processes and end up failing in their commitments.
"With Tamtron, we've had no problems. For example, if we need a spare part, we simply pick up a phone and the part is sent our way. It's an easy flow of things that comes down to trust, good relationship, and quality products", Trent summarises.