Being one of the world's leading providers of weighing solutions requires an imaginative and effective product development culture. Tamtron has such a culture, as evidenced both by the enthusiasm at work and the ground-breaking products that have created widespread demand.
Jouni Gustafsson has had an extensive career in research and development. He first came into contact with Tamtron as a student in the 1980s and 90s and has been working for the company for 26 years. His career path took him to Silicon Valley, eventually leading him back to Finland and Tamtron. Now, 11 years have passed as a technology director. At Tamtron, Gustafsson particularly values the low-level organisation and dynamic working community. In his article, he talks about the company's research and development process and the innovations it has produced and looks ahead to the future.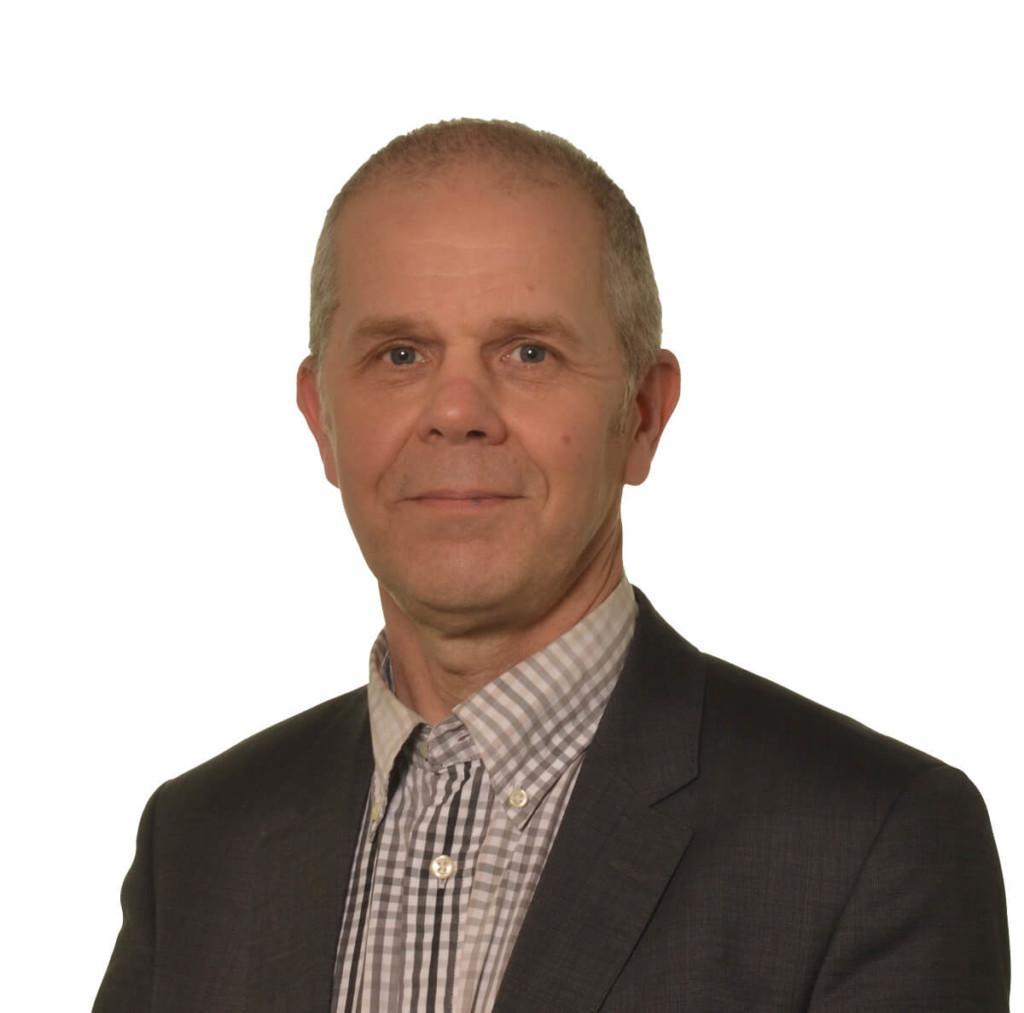 Tamtron's research and development creates growth for the company and growth paths for its creators
Research and development is at the heart of our strategy. The actual product development takes place at Tamtron in Finland but applied work is also done in our subsidiaries abroad. Here in Tampere we are particularly enthusiastic about innovating and developing solutions for international markets.
Our aim is not to reinvent the wheel but to create something that does not yet exist. That's why we implement solutions that require a lot of design. We recruit new talent and have a natural partnership with technical education institutions in the Tampere region. Tamtron has a diverse business area and we try to make use of everyone's strengths and innovations. That one gets to fulfil his/her potential in an organisation of this size it is not something to be taken granted. The opportunity to see how the things you have worked with to go from the design table and prototyping to production and even real-life use at customers location has provided many of us with inspiring, motivating and rewarding experiences.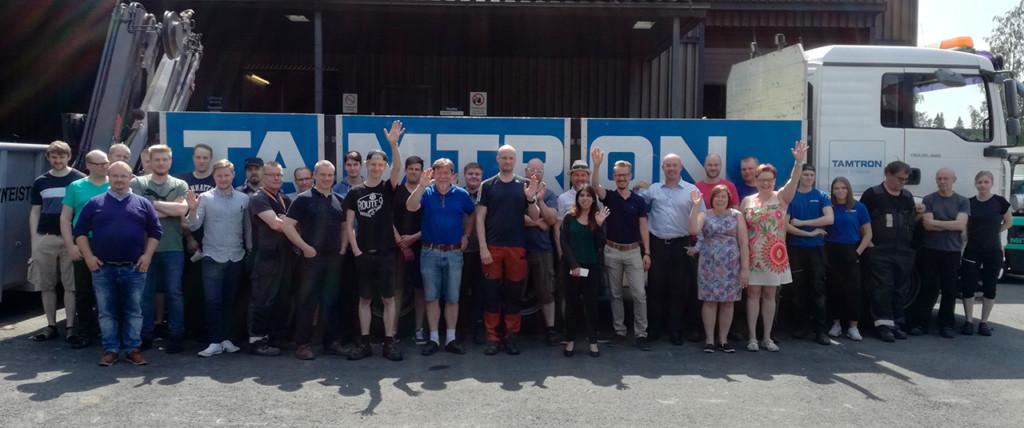 Product development requires the courage to trust an expert's vision, but also intuition
A good example of Tamtron's product development process is the One Scalex car scale. The project started three years ago when I presented an idea for a mobile car scale solution. The project was approved by the board and the project was put into action at full speed. The idea was also presented in a few different projects, and when interest in it exceeded expectations, the project was given a lot more resources.
Typically, we take the idea and the concept forward by selecting key customers with whom we can jointly identify the needs and operating principles for future equipment. In the case of One Scalex, the natural partners were those who had car scales in use, such as waste collection centres. A total of 4-5 such large operators were selected and then visited by usability experts. It's important to have the customer involved from the beginning because it's for them that we create these solutions.
Innovation and early stages of product development sometimes involve the challenge of convincing the customer that a new solution makes sense and is necessary. Our customers play an important role in the product development process, and we listen to them carefully. However, the end user can't always state what they need or what could work better. Not knowing how something could work more efficiently makes it difficult to see the need for change. Our job is to turn the tide and help them see new opportunities. Innovation requires courage from both the developers and the customer to rely and trust on the expertise. It encourages you to take steps that you might not expect or might even reject.
Often illustration helps. Ideas and innovations can always be presented, and it is often the case that people get excited about them – a bit like "wow, we want one of those too". Product development work is primarily supported by the presence of bold pioneers at the customer interface who are willing to take an open-minded approach and become pilot users for the solutions. Such players are almost like tests labs, enabling us to make sure that all our weighing solutions support the customer's business and work as intended in the right environment.
In the One Scalex project, a usability study provided an accurate picture of how customers currently use the scale. Similarly, top mobile experts were able to provide a good understanding of how to implement modern methods of use and what the new software should look like. Once these things are defined, the project is often ready to move into implementation.
The old generation of truck scales dates back some 30 years. Modernising them to fit to mobile solutions is a large and time taking project, as the weighing is mainly transffered into a new era. The One Scalex project is simply based on new technology, and new opportunities it brings.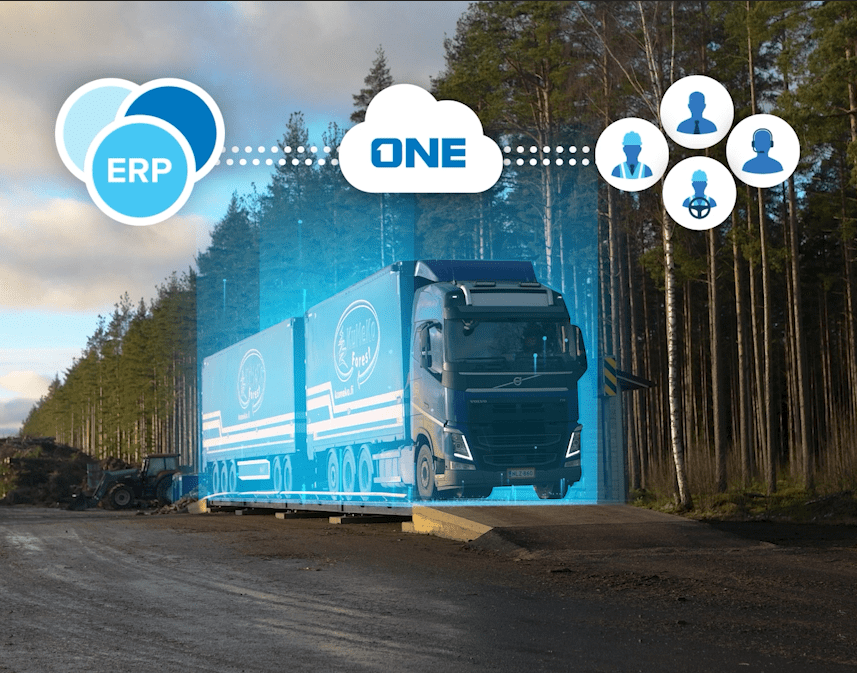 Product development is all about listening to the end user and keeping up with the times
As in almost all technologies, a major ongoing mega-trend in weighing is the shift from manual to automated solutions: data is automatically transferred in the background and users do only what they have to do. As a result of this the human errors are eliminated. So what is rapidly happening in weighing solutions is the same as in department stores, for example, where self-service checkouts are becoming more common and collect and scan services are gaining ground. Scales will become autonomous units, possibly remotely monitored by a single person via a camera link.
Alongside automation, usability has become increasingly essential. The user interface design has moved away from the engineering era and towards the use of professional designers. I could see this trend being kick-started by Apple's iPhone with its universal touch screen.
Of course, our applications are not as familiar to the general public as the personal phone, but it's more about what we have become accustomed to. Today, everyone uses modern user interfaces, so the expectation is the same for professional use. This change has happened in a relatively short period of time, in the last ten years, so from a product development point of view, we have had to be alert to it. Weighing data needs to be correct and accurate, but only by focusing on that you will fall off the wagon. You also have to keep an eye on what's going on outside your industry, and what users expect and want in general. As the volume of information grows, ease and speed of access become increasingly important requirements.
Looking at the whole range of weighing solutions, the clear trend is towards integration. ERP integrations, i.e. reconciling the data generated by the scale with the customer's systems, are catching on. So far, the need has been identified mainly by large organisations, especially in Sweden, but now smaller and smaller operators are increasingly inquiring about such functionality. Even a single contractor with 2-3 machines may want to have the scales integrated with his billing system.
The weighing data that the customer transfers to the data centre is related to who the customer is, what the material is when it was produced and how much of it there is. This is also the information that the customer has previously had to enter into the scale system. In the beginning, the data was fed by the user on the machine. Automation has gradually led to data flowing from the scales to the cloud and back again.
Tamtron does not do all the integration itself, but supplies the scales and weighing data and provides a good and functional interface. Typically, a third-party integrator is involved in the project to match the data flow between our cloud interface and the customer's system. Our legacy data bavel WNexus operated for 20 years, and until recently, in our facilities. With our One Cloud cloud service, our servers are now moved to data centres, where over 2000 of our supplied scales are connected daily, and from which customers can also retrieve data if they wish. This is a clear development and, as far as we know, we are the first in this field. We have always been in a market where data exploitation and data integration have been the first to be introduced.
The sky's the limit?
Tamtron is closely involved in products and solutions that may seem futuristic. Not only do we already have good experience in the timber industry with the One Timber weighing solution, but it is possible to take automation even further. Among other things, we have tested how machine vision can be used to identify different materials, such as crushed stone and sand of different sizes, and utilize this, for example, in the weighing process of a wheel loader scale. The results are promising and the possibilities are endless.
Meanwhile, the Brazilian rainforest has no data connectivity at all, but the need for operators there to have information in their headquarters' data systems is becoming great. Ideas are now being developed on how to get the data transmitted via satellite.
It's nice to envision such things yourself, but it's also good to ground your thinking. After all, Tamtron is not going to become an expert in machine vision and the master of all data, nor are we going to buy a network of satellites and shoot them into the sky. Each system has a role to play and our role is to "deliver the kilos" – accurate weighing data with minimal error. Because it also has to move, we need to have the right partners. It is also essential that data traffic is as efficient as possible with minimal disruption to other processes.
The added value that Tamtron brings is data enrichment. We provide even more comprehensive information about the weighing process: where to weigh, what to weigh and where the material to be weighed goes. This is not only the future but it's also the present, and already implemented as we speak.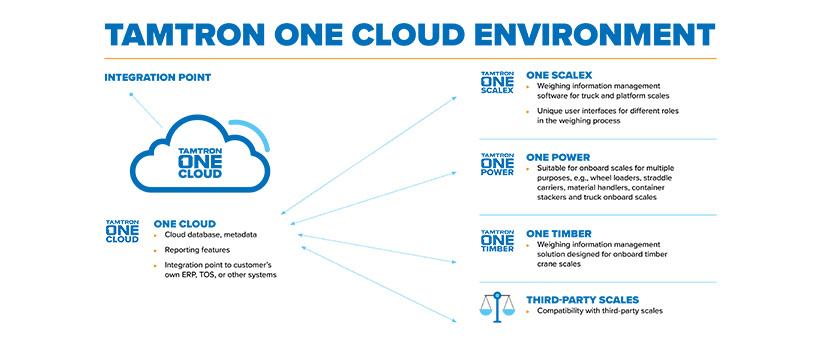 Weigh to Know – Turn kilos into a profitable business
More productive business, more efficient production processes, easier invoicing, and faster workflow. We know weighing.