Tamtron is an international player, but we share the same group values in all our country operations. One of these is teamwork, which is reflected in our daily work through ownership, responsibility and support for colleagues.
This is how Mikko Keskinen, CEO of Tamtron, describes his work community and launches the "Scale goes around" interview series to mark the company's 50th anniversary.
During this year, we will get to know Tamtron through the eyes of Tamtron employees themselves. People working on a wide range of tasks in different countries will share their expertise. It is up to the interviewee to decide on the next interviewee – who will tip the scales next.
But for now, more of Mikko's thoughts on strategy, digitalisation, development and skills.
1. What does Tamtron look like today?
Tamtron is an international, innovative and growing provider of industrial weighing and data management solutions. We have operations in eight countries in Europe and employ around 170 professionals. In addition to the European home market, Tamtron's products are exported to more than 60 countries through an extensive network of distributors.
Tamtron has a strong growth strategy: we want to grow and internationalise. Last year we increased our activities in the Nordic countries and expanded our operations to Norway by acquiring Scaleit AS, a company specialising in the resale, installation, calibration and maintenance of weighing solutions. Scaleit is a major player in its market and although we have worked together in the past, the acquisition will allow us to share knowledge and best practices for the benefit of our customers.
This year we further strengthened our position with the acquisition of Jydsk Vægtfabrik A/S, a Danish company specialising in the resale, installation, calibration and maintenance of weighing solutions. At the same time, we secured our position as the largest player in our field in the Nordic countries. Jydsk Vægtfabrik A/S has a long tradition and in the last year they have innovatively developed their business, including the establishment of an e-commerce service for weighing services. With this transaction, we can now also better support our customers with operations in several Nordic countries by being their local partner for weighing services in Denmark.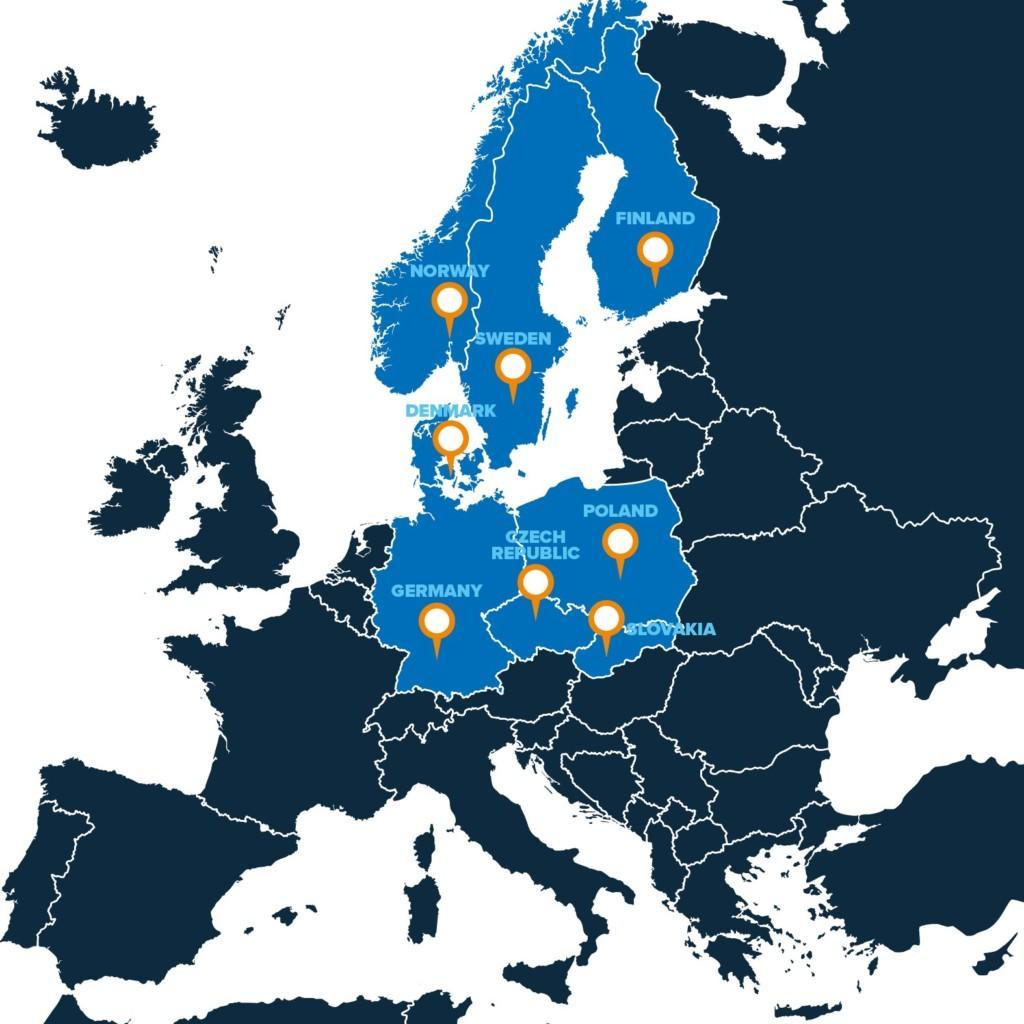 2. What factors have contributed to Tamtron being a pioneer in the weighing industry from the very beginning? How do you think the position will develop in the future?
At Tamtron, innovation is instilled in the DNA of the entire company. We operate close to our customers, so we have an early understanding of where customer needs, markets and technologies are evolving. This helps us to see the bigger picture, and Tamtron is a fast adopter of product development. We need to stay on top of developments to stay ahead of the competition. Anticipating and making choices has not been easy, but work is and has been done non-stop. Our business model and capabilities will enable us to remain at the forefront of industrial weighing solutions and data management in the future.
Digitalisation has a very broad impact on the market and is also noticeable in our customer base. However, we are well placed to take on new challenges. For decades, Tamtron has brought various weighing innovations to the market. We understand the importance of technological development and what it enables. In addition, the Nordic countries have a high level of technological development and standards – we have a laboratory here where we can innovate.
3. Customers praise Tamtron in particular for its proactive customer service and for listening to their needs. How has Tamtron's customer service been successful?
The cornerstone of everything is our customers – we do this for them. We understand the criticality of weighing systems to our customers' business and services can be tailored to their needs.
In particular, I want to emphasise the experience, professionalism and service attitude of our service team – the cornerstones of good service. The equipment operates in demanding environments, there are vibrations and bumps, but the continuity of operation must be ensured. It is important that we are able to react with a very short response time. This is made possible by round-the-clock on-call service and a wide regional service network. We have built up comprehensive maintenance services in countries where we are also present. In Finland, for example, we have the largest regional service network. In countries where we do not have a ground station, we provide high-quality service through our dealers. Installers are trained at our head office in Tampere to service our equipment. Remote access also provides a quick way to address a problem and save both time and resources.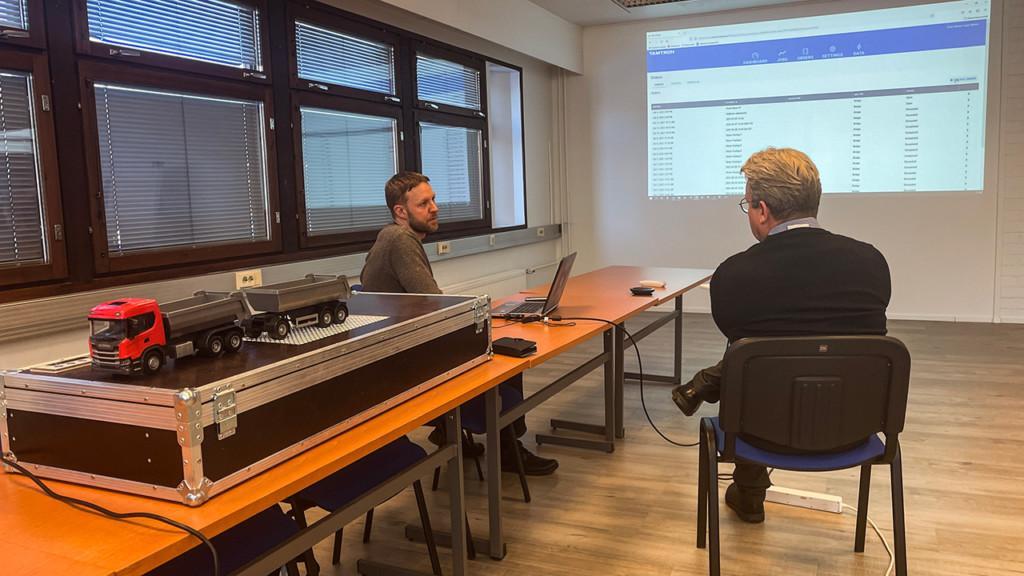 4. What kind of working community Tamtron has?
Tamtron is an international player, but we share the same group values in all our national companies. One of these is teamwork, which is reflected in our daily work through ownership, responsibility and support for colleagues.
There is a lot of cooperation between Group companies in different countries and between different functions. Through common operating models and processes, day-to-day activities are very similar.
Tamtron's internationality is one of our strengths as an employer – and for me, one of the enrichments of the job. Here you can work with colleagues across country borders. Tamtron also has a very broad customer base internationally, and especially on the OEM side we work extensively with large global groups in different industries.
5. What skills does Tamtron have now? And what kind of skills will be needed in the future?
Tamtron has always had a strong technological competence. As digitalisation has progressed, the importance of software has grown and will continue to grow. However, hardware is still important and we can describe our solutions with the term Hardware enabled IoT.
SaaS-based software solutions are currently the spearhead of development, adding great value to the development and efficiency of our customers' operations. But while we are talking about software and data, weighing data has to come from somewhere first. There is also a lot of wisdom in devices today. For example, the scales on a timber crane contain highly accurate and advanced technology. So our focus will continue to be on the development of weighing equipment in the future. As a manufacturer of measuring instruments, it is important for us to be familiar with the requirements and legislation involved.
We have always been at the forefront of SaaS services. On the software development side, our high level of training and expertise is also reflected in our work. The core of our product development is in Tampere, and the proximity to the university is important. In addition, we have had good partners in the development work, and this has borne fruit.
But cloud services are not just for their own sake – we see that they are of great benefit to our customers. For example, traditional devices can be replaced by more agile mobile devices, which means lower investment requirements and less maintenance. Cloud services also enable remote diagnostics and maintenance, software updates are done over the network, device settings are backed up to the cloud and easily restored from there. The cloud makes it easy to integrate with your own ERP system.
On the software development side, experts have found that Tamtron's own products add significant value to their own work: you get to work directly with the end customer, and when you see the product you've developed in production, the meaning and significance of the work increases.
In addition to your own products, digitalisation will also play a key role in other activities in the coming years. In addition to the technical areas of expertise, we naturally have a wealth of knowledge in sales, marketing and support functions. We have recruited some very good people over the last year.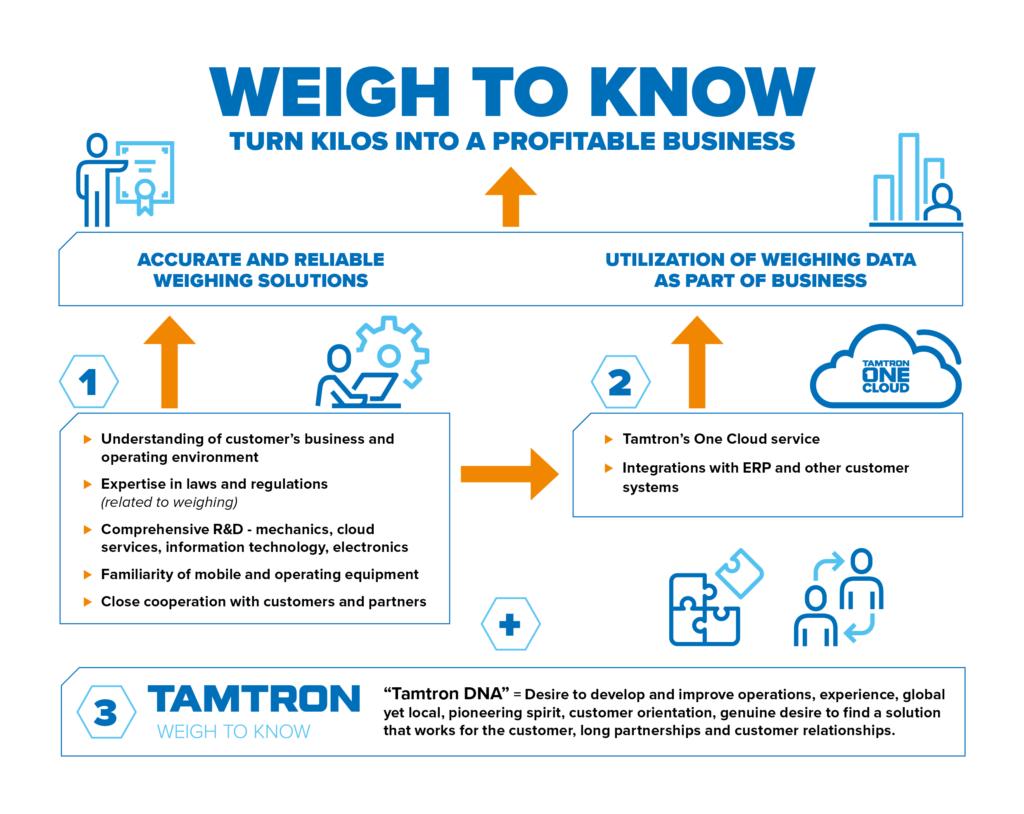 6. What are the advantages of being an international player?
The biggest added value is certainly the ability to gather and exchange information from many different markets. This helps us to innovate and develop our solutions based on a good understanding of where customer needs and, for example, industry regulation are evolving in Europe and globally. It also enables us to better serve our internationally active customers. Tamtron's international operating model supports innovation and rapid application in an environment of accelerating change.
7. What are you most proud of at Tamtron and in Tamtron?
I would say it's our collective spirit. Everyone is pulling together and taking responsibility and ownership. We have a customer-centric approach and it is deeply rooted in the organisation. The voice of the customer is listened to and taken into account in the development of both services and products. We exist for our customers, and this is reflected in our day-to-day operations. This is probably what I am most proud of at Tamtron. A positive and supportive atmosphere is also a pleasure for everyone to work in.
We are a low-level organisation, which means we know each other well throughout the organisation and also between countries. We have a wide range of people from different country units involved in our strategy work. Board work and discussion between management is direct, active and intensive. This allows us to get things decided in an agile way. In addition, we share a common operating environment and a common industry mentality, which is certainly another factor that unites us.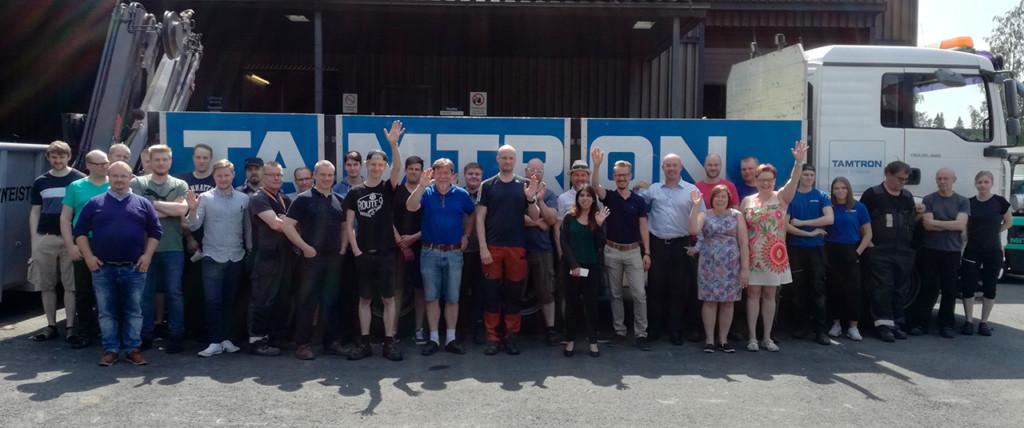 8. Describe Tamtron in three words?
I would describe our company as innovative, reliable and professional.
9. What are your expectations for the future? Where do you see Tamtron in ten years?
Tamtron will continue its strategy of international growth and will be a much bigger player in ten years' time. In the meantime, digitalisation is advancing and technologies are taking big leaps, and it will be interesting to see what the future holds in this area, including the use of artificial intelligence.
We already have a weigihng solution for self-operated straddle carriers on the port side, and mobile, autonomous machines on the earthmoving and machinery side will also increase. We are doing a lot of joint development work with our customers around these themes.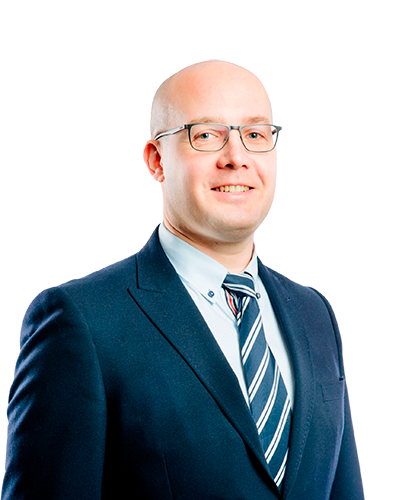 10. 2022 will be Tamtron's 50th anniversary year. What are your thoughts on the anniversary?
Our anniversary year is a very positive thing, and especially after successful previous year.
Our eyes are firmly on the future and moving forward, but the anniversary also provides an opportunity to stop and look at where Tamtron has come from to this day.
As the year progresses, we will certainly celebrate the achievements of the past decades among our staff, customers and partners.
11. Whose ideas do you want to hear next – who will you pass scale next?
I'd like to give the floor next to Jaroslav Hronek, the long-time CEO of our country's Czech Republic, who left the CEO position at the turn of the year after several decades of service. He will continue to use his expertise to drive Tamtron forward on the technology and product development side. I look forward to hearing his insights and stories about Tamtron along the way.