Tamtron operates globally and has country units in eight countries. Each unit brings their own personality and special know-how to our company, so we want to showcase them more closely. This time the spotlight is on Tamtron Czech Republic – a country unit that provides the wide range of weighing solutions of Tamtron Group but possesses a very specific history and know-how of the field of railway weighing. We asked the Executive Managing Director Matěj Hraška to tell us more about the characteristics of Tamtron Czech Republic.    
"First railway scales came from Finland to Czechoslovakia in mid-80's. In 1996 Tamtron Czech (formerly known as Pivotex Oy) was established with the purpose of continuing these operations with the supervision from Finland. It started out solely dedicated to heavy weighing industry.
However, during subsequent years other Tamtron products, such as onboard and truck scales, were continuously introduced with success, which consequently led to the creation of the current large portfolio of products. Nowadays we have engineering capabilities to develop and produce a wide variety of truck and railway scales fulfilling demands of European markets and beyond", Hraška enlightens.
High quality weighing services are a mixture of past, present, and future
Hraška says, what started out as a two-man company with the revenue of € 400 000, by 2023 consists of 25 employees with the revenue of € 5.2 million. This is partly due to the special expertise that Tamtron Czech has accumulated over time and the ability to channel it into development.
"Specific to Tamtron Czech is our history and unique knowledge of dynamic weighing on railways, especially of liquids for the petrochemical industry. We are now successfully transferring this knowledge from dynamic weighing to the rapidly growing new sector of municipal waste collection. As proof of our quality services, we have delivered more than 1000 truck and 160 railway scales during our company's existence."
Another ingredient in the mixture is in Hraška's words the broad product portfolio of Tamtron. This is significant as he considers the Czech market consistent with the rest of Europe, in that customers want quality products at a reasonable price, mostly looking for weighing solution suppliers who are able to provide quality warranty and aftersales services.
"Tamtron Czech's advantage over our competitors is our ability to deliver tailored weighing system solutions for every industry sector in the Czech Republic. And by delivery, I mean not only the necessary solution development and installation of the equipment but high-quality warranty and aftersales services as well. We do not consider installation as the end of our cooperation with our customers but rather the beginning.
With the addition of the new trend in digitalization and SaaS business, we really possess a portfolio our competitors in the Czech Republic are not able to meet. From the perspective of the Czech Republic, we can rank ourselves first in terms of revenue and quality of service", Hraška states.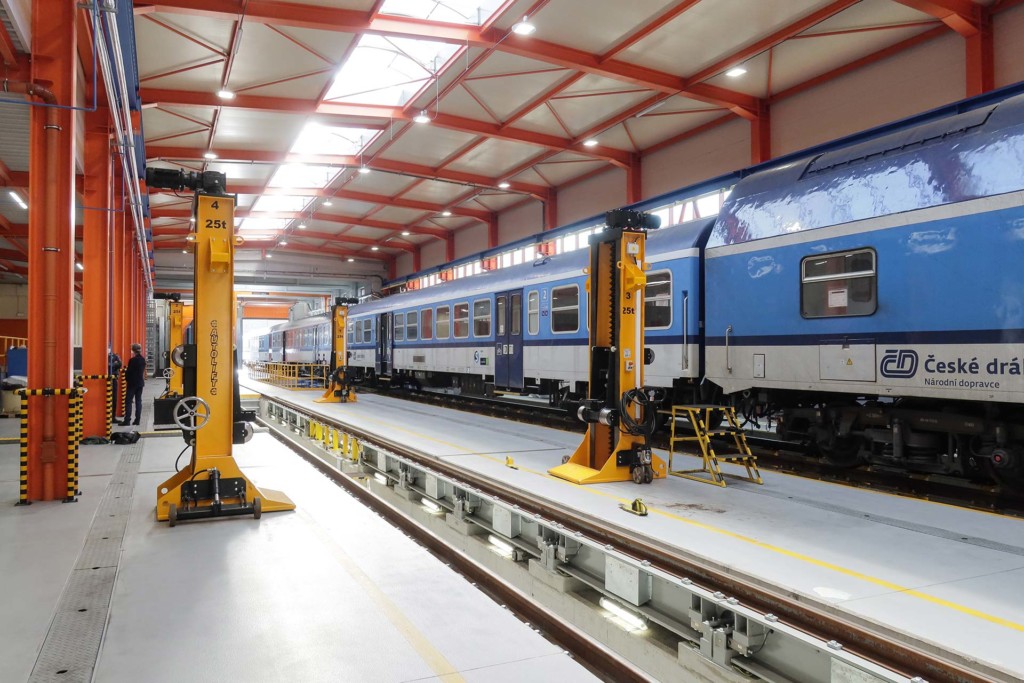 Great people make a great company
The base rock of any business is its personnel. Hraška points out that most of his colleagues at Tamtron Czech have worked for the company for over 20 years and are true experts in their respective fields.
"Mr. Hronek and Mr. Toula, who founded our company 30 years ago, are still working for it. I had the honor of becoming CEO after Mr. Hronek's 25 years of incredible work and have him as CTO and Mr. Toula as CMO is a privilege and commitment for years to come.
I am especially proud of our dedicated and passionate team who relish the opportunity to work together on interesting projects and do it, not because they have to, but because they enjoy it and see it as their personal mission to provide services of the best quality. I would like to use this opportunity to thank all my colleagues for their work commitment and attitude beyond normal responsibilities. I am really proud to be the leader of this Team."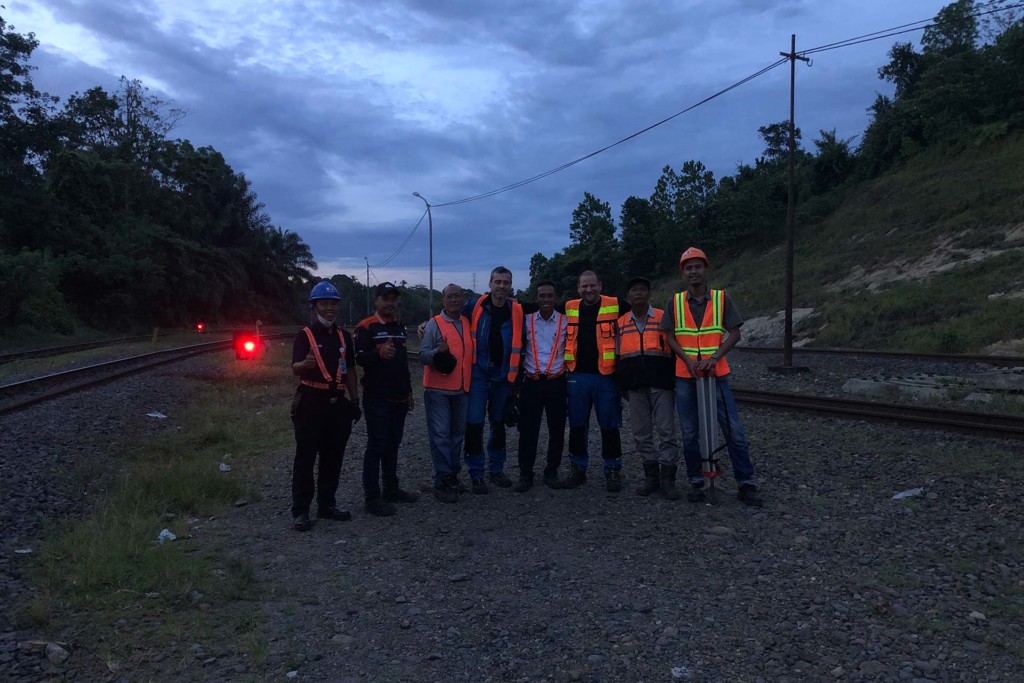 Tamtron Czech's advantage over our competitors is our ability to deliver tailored weighing system solutions for every industry sector in the Czech Republic.
Matěj Hraška, Executive Managing Director 
Tamtron Czech independently and as a part of the Group
"Locally, it is a pleasure for me to manage a healthy, stable, strong, and profitable company that is deeply established in the Czech market and is respected for its experienced team of specialists and its high-quality products and services. We focus on developing and increasing sales of on-board weighing products and cloud services, including the transfer of all related services to the Czech Republic, which have been extraordinarily successful in Finland", Hraška says.
In a greater picture he sees it as an exciting challenge to work together within the Tamtron Group to support its other companies and, in parallel, to seek new export business opportunities in the heavy weighing sector.
"As Tamtron Czech, we very much appreciate being an important part of the Tamtron Group, in which we are responsible for the production and development of specific heavy weighing products for the entire group. All in all, I see us having a great cooperation with Tamtron Group. We get sufficient support and at the same time have the possibility to develop independently and look for new opportunities in our business sector."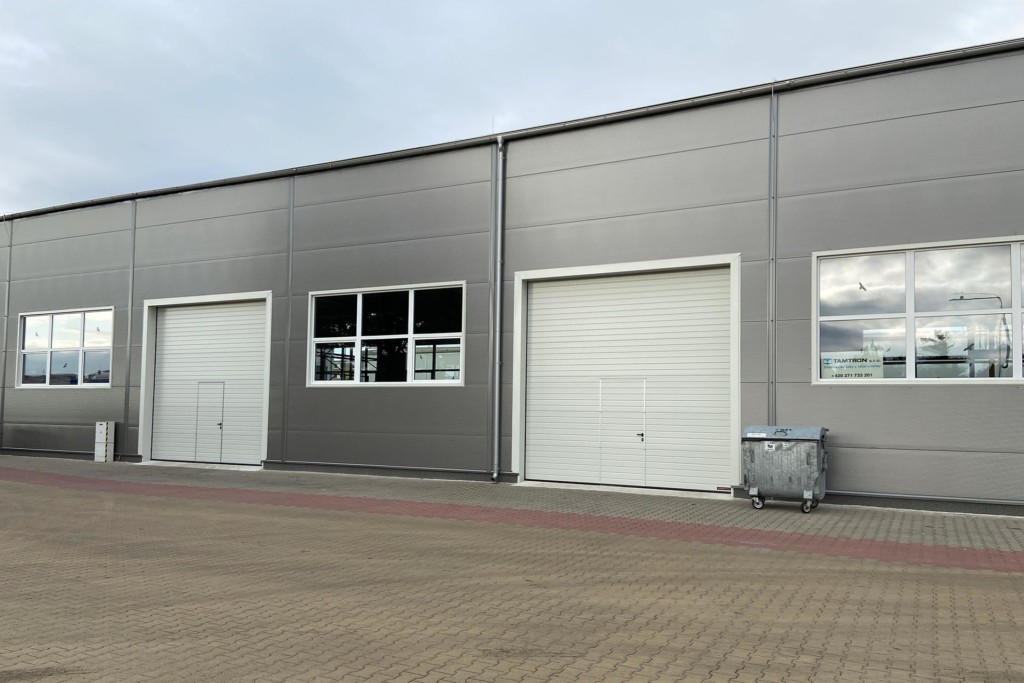 The future of Tamtron Czech looks bright
As the world is becoming increasingly digitized, Hraška considers it necessary to focus on building further expertise in digital and SaaS business. Furthermore, he would like to see Tamtron Czech and the whole Group as a trend defining force in dynamic weighing, digitalization, and SaaS services.
"However, all our scales are platforms for these services, so we must not forget that it is crucial to continue to focus on improving and designing new versions of all our scales. From this perspective, I also see it essential to strengthen our team from a heavy weighing perspective to be able to respond to the increasingly specific requirements of our customers. You cannot build a roof without solid walls and foundations.
I have a vision that within the next 10 years Tamtron Czech has recruited a number of new experienced colleagues, developed revolutionary new products creating new standards for the market, strengthened its market share, expanded its portfolio of long-term customers and maintained its position in terms of customer perception as the best provider of weighing solutions in the Czech market", Hraška lists. To conclude, he comes back to what is the most important thing to him and the whole Tamtron Group.
"It is always about having dedicated, smart, and passionate people in the right roles. With such a team, anything can be achieved."